BENJAMIN MOORE COLOR PORTFOLIO MOBILE APP
Color Portfolio® X ColorReader
Looking for professional quality tools to help you identify the perfect matches and project the chosen colors for your interior directly on your surfaces to be painted to validate your choices.
You can now simplify color selection and eliminate conjectures thanks to the powerful combination of our Benjamin Moore® Color Portfolio® colour matching Datacolor ColorReader scanner©.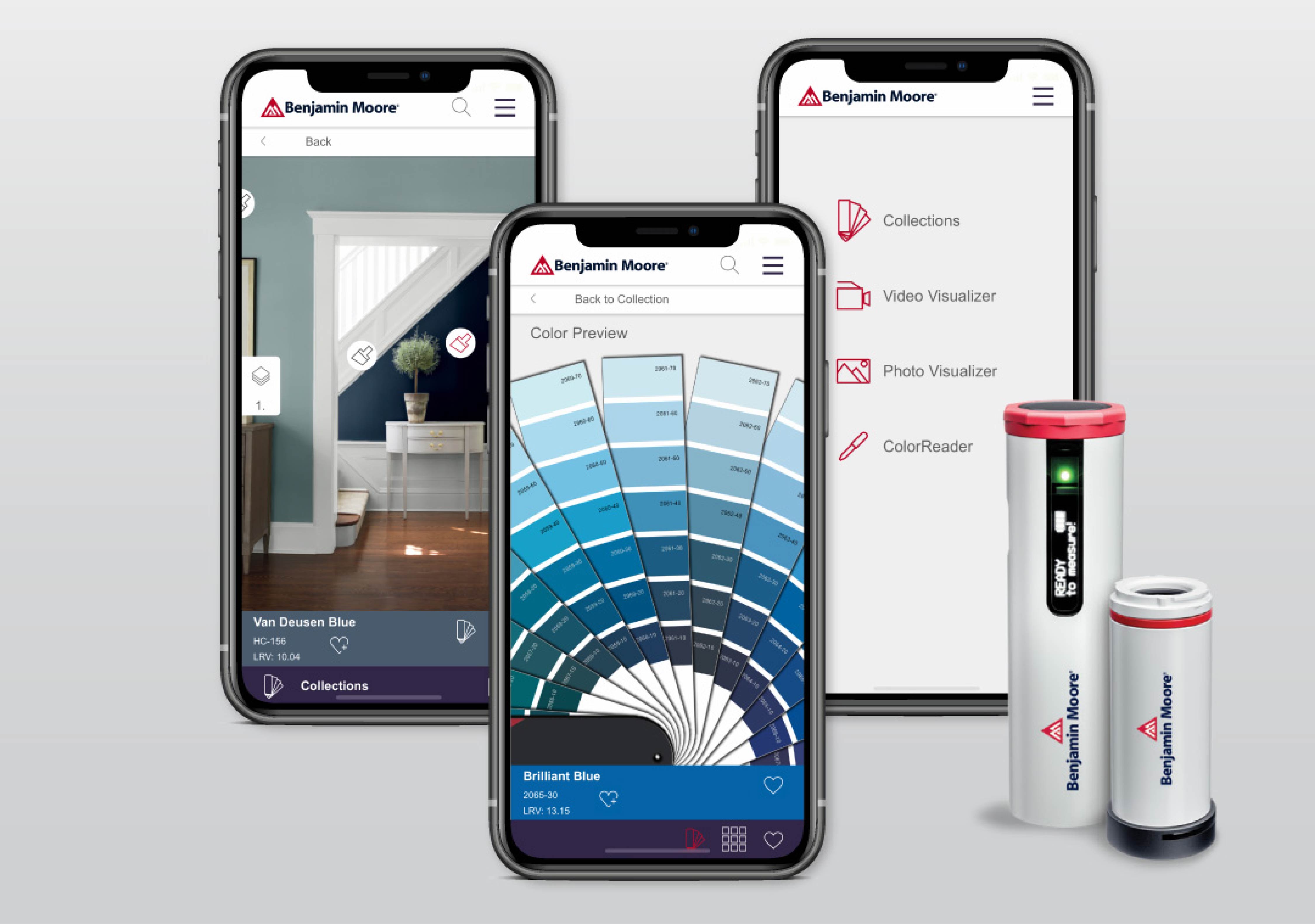 | | |
| --- | --- |
| • The Color Portfolio® application Benjamin Moore® | |
With our Color Portfolio® app, you can take full advantage ofvariety of Benjamin Moore® colours, wherever you are, for free. Save colors, project our colors on your surfaces to paint, share images with customers and colleagues, and more !
• Virtual Swatches
Easily browse the color collection of your choice from Benjamin Moore®, including:
- Color Preview ®
- Benjamin Moore Classics®
- Affinity®
- Historical Collection®
- Off-Whites®
- Designer Classics®
• The Photo Viewer
Take a photo of a room and project the colors by selecting your surfaces to be painted for an instant preview, or use photos of our inspiration gallery.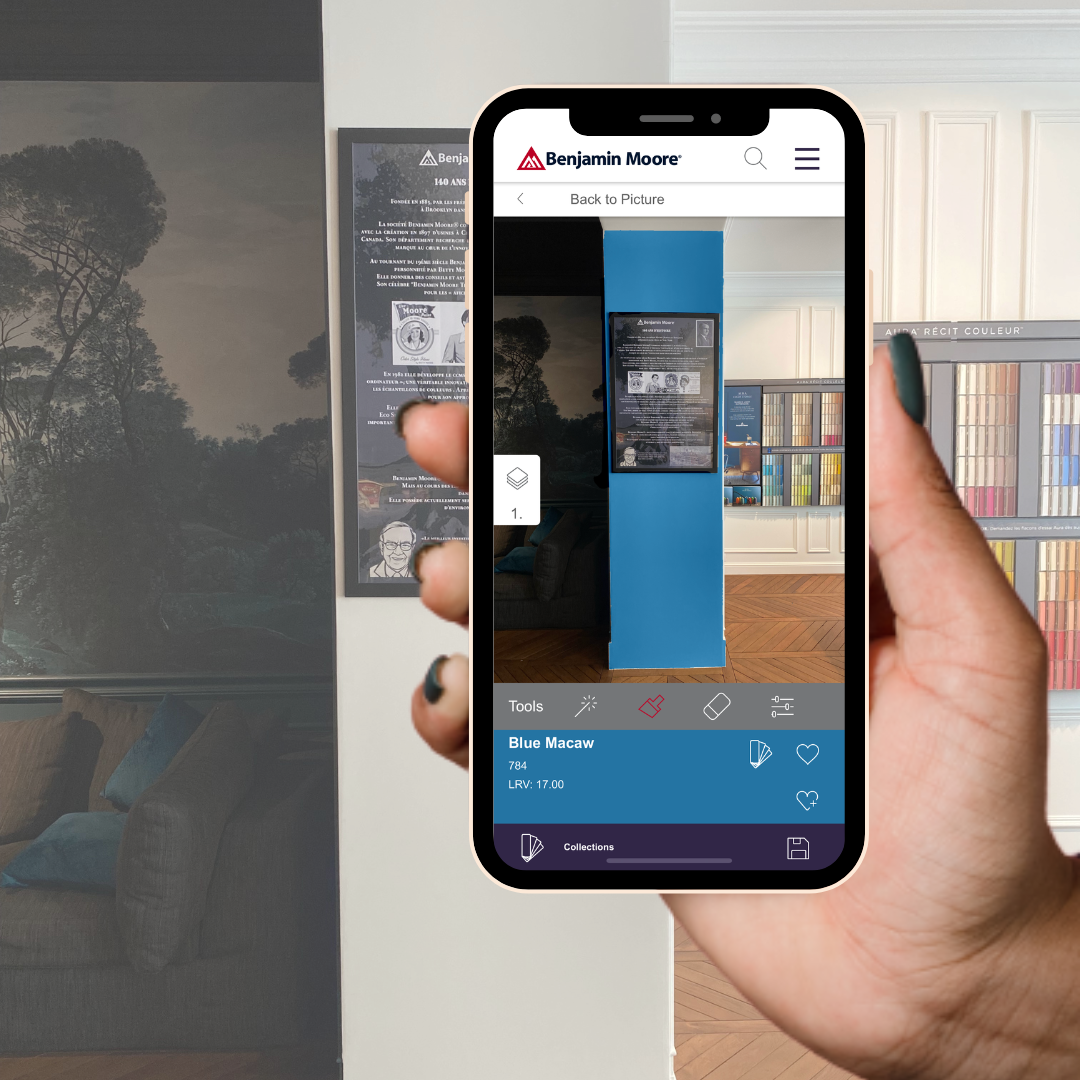 • The Video Viewer
Use augmented reality and apply Benjamin Moore® colours to real-time surfaces.
• Digital Color Capture
Use the camera of your smartphone to capture colors, although less accurate than with the ColorReader tool. This option remain an excellent solution to obtain a color match.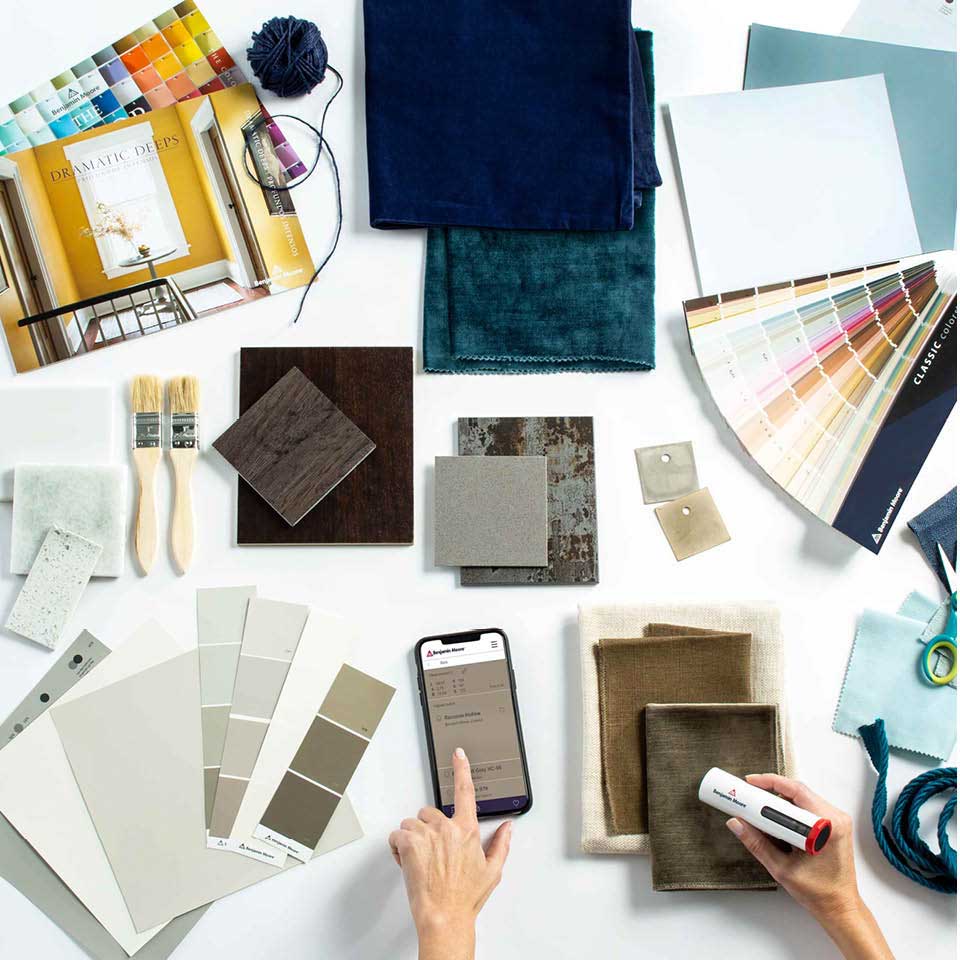 The ColorReader, an exceptional tool for professionals of decoration!
Presented by Datacolor© a leader in colour technology, the portable ColorReader and ColorReader Pro partner with the Benjamin Moore® Color Portfolio app via Bluetooth® to provide you with...
• Immediate and accurate colour matching for our 3500 Benjamin Moore® colours.
• Accurate colour measurements, matching with some competing brands.
• No more removing pieces of substrate and decorative elements for colourmatching tours in our showrooms.
• In addition, the ColorReader Pro allows you to see color matches on the device's OLED display for convenience.

Order the ColorReader X Benjamin Moore®.
You can order the ColorReader (€118.99) or ColorReader Pro (€269.99) by contacting your nearest Benjamin Moore® France dealer directly.