Eco Spec - Eggshell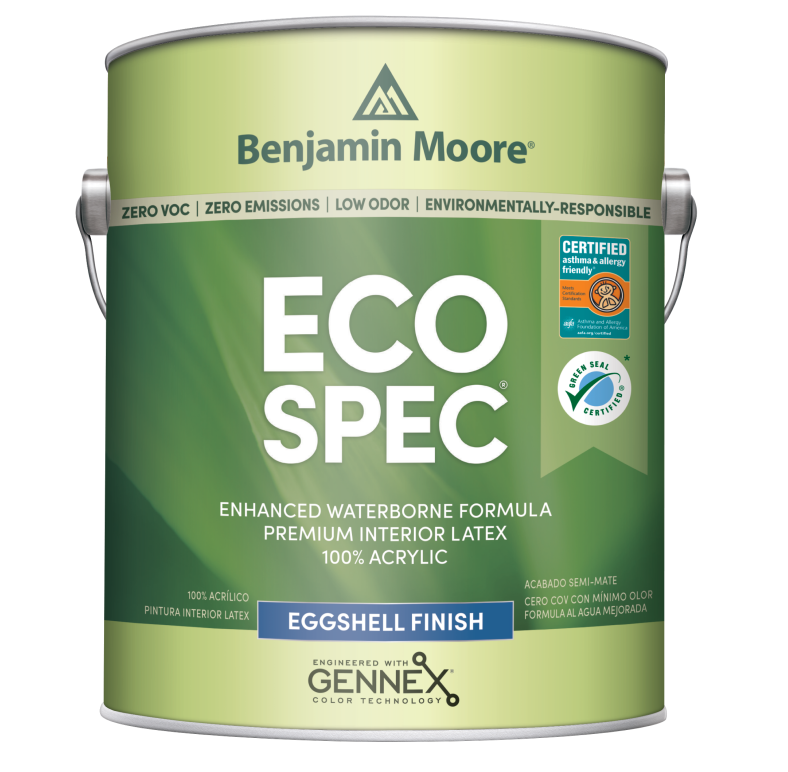 m2 to paint
Calculate
Simply indicate the size of the area to paint, the calculator will tell you how much paint you need to make 2 coats. PLEASE NOTE: These calculations are not intended to give more than a rough estimate. Precise paint needs will vary according to many factors, including application method. These calculations assume 2 coats of paint and do not include the ceiling.
0.00 € /Total
Of which VAT is0.00 €
Free delivery: via GLS IE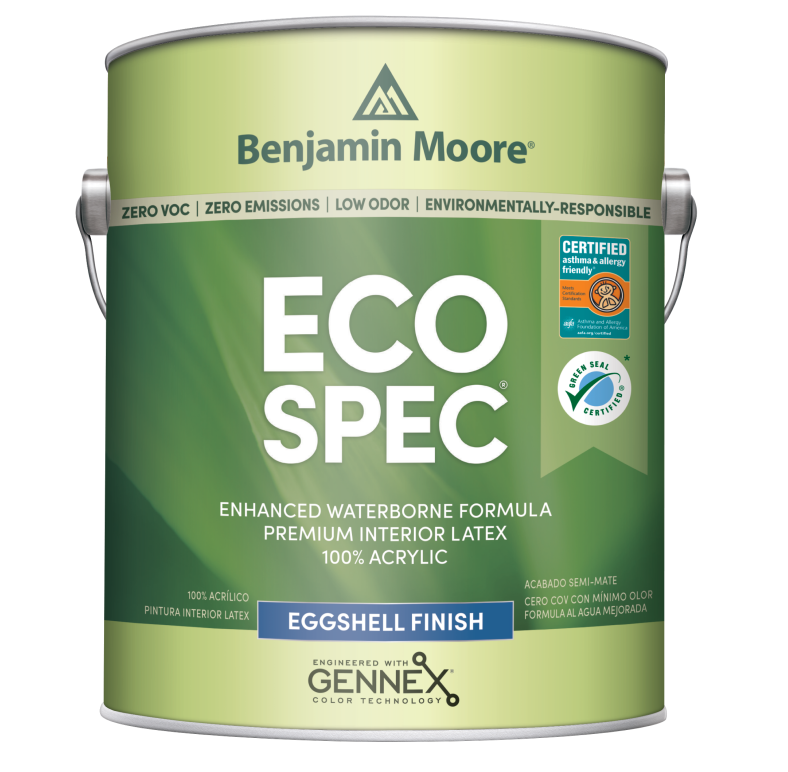 Product Details
Description
CERTIFIED asthma & allergy friendly®
Quick return to service
100% Acrylic
Provides a durable, washable film
Spatter-resistant
Available in thousands of colors
One hour recoat for quick return to service
Self-priming on most surfaces
Engineered with Gennex® Color Technology

The CERTIFIED ASTHMA & ALLERGY FRIENDLY Mark is a Registered Certification Mark of the ASTHMA AND ALLERGY FOUNDATION OF AMERICA and ALLERGY STANDARDS LTD.

Share
Technical specifications (characteristics)
Available Colors: All Colors, Ready Mix White
Sheen (or Gloss): Eggshell
Cleanup: Soap and Water
Resin Type: Acrylic Latex
Recommended Use: Interior
MPI Rating: 53, 143
VOC Level: 0.0
Safety data sheets
Technical data sheets
Fast service

Be sure that your orders and your requests will be processed as fast as possible

Free delivery

Shipping is free for all orders in France

100% secured payment

You can pay with a credit card or PayPal in complete confidence